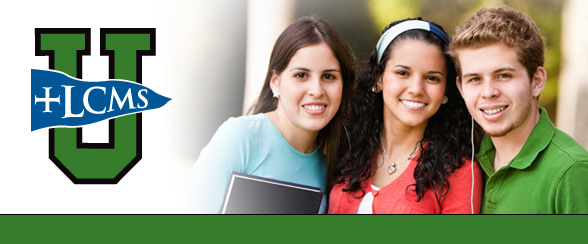 About Campus Ministry
The LCMS is working to increase its direct support and coordination of campus ministry for the next generation through LCMS U. Our new logo with its green collegiate U and blue pennant with cross are references to our Witness, Mercy, and Life Together on campus.
Fresh from the Unwrapped 2013 Conferenceattended by more than 400 people representing 85 schools, LCMS U is developing a network of campus ministries with student leadership opportunities, and a campus ministry training institute. This is just the beginning!